Pennsylvania is a state brimming with natural wonders, and one of the best ways to experience its scenic beauty is by embarking on a bike ride along the Pine Creek Trail. Nestled in the heart of the Pennsylvania Wilds, this trail offers cyclists an incredible opportunity to explore miles of untouched wilderness, quaint towns, and stunning river views. In this blog, we'll take you on a virtual tour of this remarkable trail, sharing everything you need to know to plan your own adventure on the Pine Creek Trail.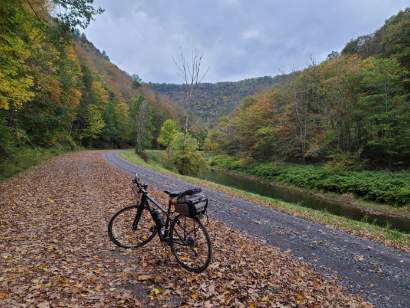 The Pine Creek Trail: An Overview
The Pine Creek Trail, also known as the Pine Creek Rail Trail, stretches for approximately 62 miles through the heart of the Pine Creek Gorge, often referred to as the Grand Canyon of Pennsylvania. It's the perfect destination for cyclists of all levels, from beginners to seasoned riders. The trail primarily follows the former Jersey Shore, Pine Creek, and Buffalo Railway lines, offering a gentle and mostly flat path, making it a great family-friendly biking route.
Why Pine Creek Trail?
Natural Splendor: The Pine Creek Gorge is an awe-inspiring landscape, with lush forests, towering cliffs, and the meandering Pine Creek itself. The changing seasons bring a myriad of colors, making this trail beautiful year-round.
Variety of Wildlife: Keep an eye out for wildlife along the trail, including white-tailed deer, black bears, and a variety of bird species. The trail's remote location provides an excellent opportunity for nature enthusiasts and birdwatchers.
Cultural Exploration: Along the route, you'll encounter charming small towns like Wellsboro, Ansonia, and Jersey Shore. These towns offer opportunities to explore local shops, art galleries, and enjoy delicious food at quaint eateries.
Planning Your Pine Creek Bike Adventure
Bike Selection: Whether you have a mountain bike or a hybrid bike, you'll find the Pine Creek Trail suitable for various bike types. Just ensure your bike is well-maintained and ready for the journey.
Trail Access Points: The trail has multiple access points, allowing you to start your ride from various locations. Popular access points include Ansonia, Blackwell, and Jersey Shore. You can choose the section that suits your time and skill level.
Gear and Safety: Be prepared with the right gear, including a helmet, gloves, and water bottles. Consider bringing a basic repair kit in case of a flat tire or other minor issues. Safety first!
Weather: Check the weather forecast before your trip and dress accordingly. Pennsylvania experiences all four seasons, so prepare for varying conditions.
Lodging and Accommodation: Depending on the length of your ride, you may want to book accommodations in the nearby towns. The region offers everything from campgrounds to cozy bed-and-breakfast inns.
What to Expect on the Trail
The Pine Creek Trail offers a variety of experiences: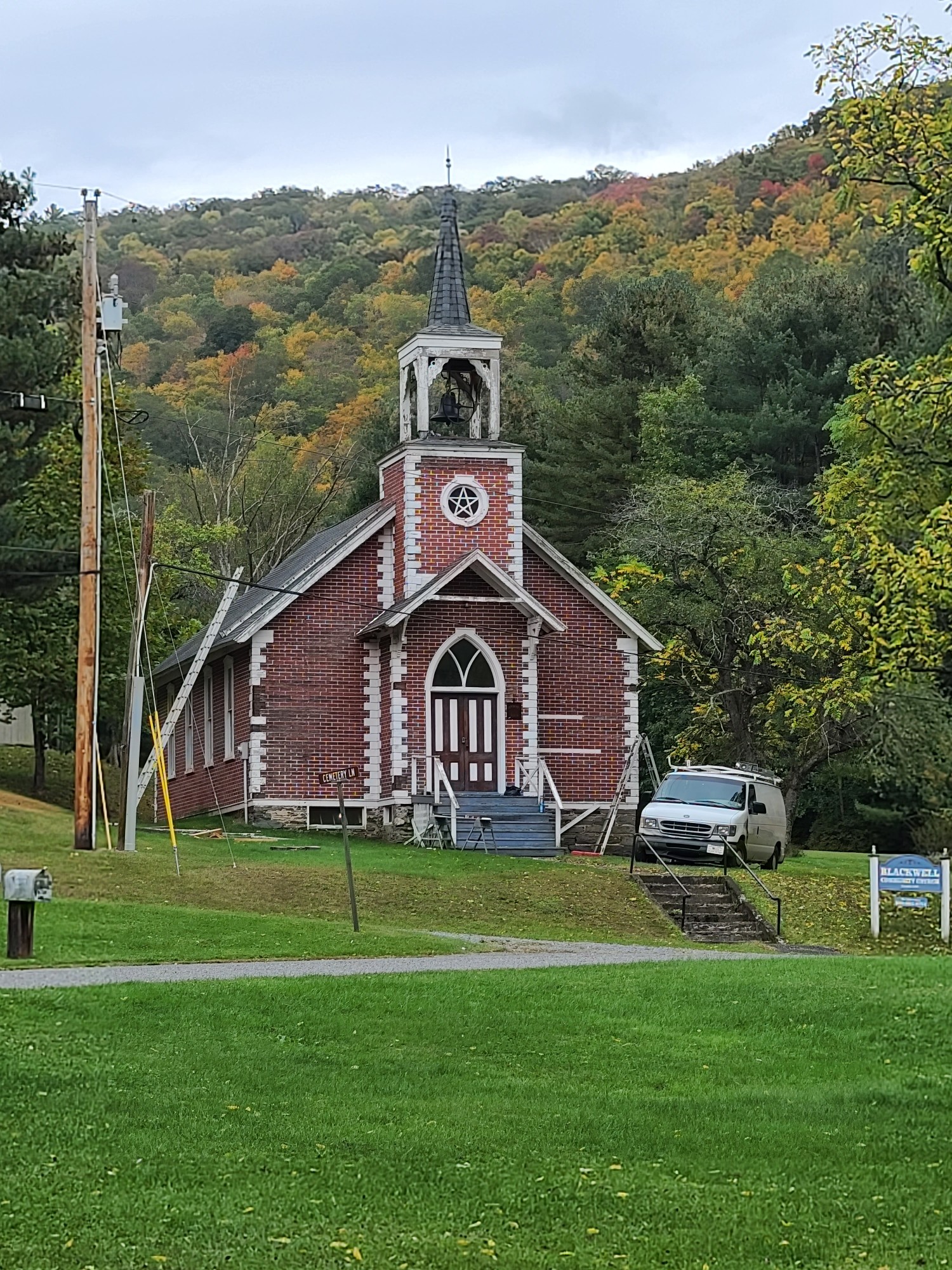 River Views: The trail closely follows Pine Creek, providing stunning river views and peaceful sounds of flowing water.
Bridges: Several bridges span the creek, offering picturesque locations for photos and a chance to take in the serene surroundings.
Tunnel Vision: One of the highlights is the Waterville Tunnel, a 1,465-foot-long relic from the railway era. Riding through the tunnel is an unforgettable experience.
Wildlife Encounters: Keep your camera ready for wildlife sightings. From deer grazing near the trail to the occasional bear, the Pine Creek Trail is teeming with natural wonders.
Scenic Overlooks: Several scenic overlooks offer panoramic views of the Pine Creek Gorge. These are perfect spots to take a break and soak in the awe-inspiring vistas.
Conclusion
Biking the Pine Creek Trail in Pennsylvania is an adventure that promises stunning natural beauty, cultural exploration, and the opportunity to connect with the great outdoors. Whether you're a seasoned cyclist or a casual rider, this trail offers a memorable experience for all. So, grab your bike, prepare for a journey through the Pine Creek Gorge, and immerse yourself in the breathtaking scenery of this hidden gem in Pennsylvania. Happy pedaling!
Resources for Your Pine Creek Trail Adventure
While exploring the Pine Creek Trail in Pennsylvania, it's essential to have access to resources like outfitters, hotels, and dining options to enhance your overall experience. Here are some recommendations for places to consider during your journey:
Outfitters:
Pine Creek Outfitters: Located in Wellsboro and Ansonia, Pine Creek Outfitters is your one-stop shop for bike rentals, shuttle services, and outdoor gear. They can help you with bike maintenance, trail information, and even provide guided tours if you're new to the area.
Lodging and Accommodation:
Penn Wells Hotel & Lodge (Wellsboro): The historic Penn Wells Hotel is a comfortable and charming place to stay while exploring the northern section of the trail. The nearby Penn Wells Lodge offers modern accommodations with all the amenities you need.
Canyon Country Cottages (Wellsboro): If you prefer a cozy, private cottage, Canyon Country Cottages offers a range of beautiful accommodations nestled in the woods near Wellsboro.
Camping along the Trail: For those who prefer a more rustic experience, consider camping at one of the many campgrounds along the trail, such as the Tiadaghton Campground in Tiadaghton State Forest or Little Pine State Park.
Dining Options:
Wellsboro Diner (Wellsboro): This classic diner is a favorite for locals and visitors alike. Enjoy a hearty breakfast or a classic American meal to fuel up for your ride.
The Native Bagel (Wellsboro): For a quick and delicious snack or lunch, stop by The Native Bagel for a variety of freshly baked bagels, sandwiches, and coffee.
Yorkholo Brewing Company (Mansfield): If you're in the mood for craft beer and tasty pub fare, make a pitstop at Yorkholo Brewing Company in Mansfield.
Jersey Shore, PA: This town offers various dining options, including pizza places, local diners, and casual restaurants to refuel after riding the southern end of the trail.
Please note that while these are just a few of the resources it's a good idea to check current information, hours of operation, and availability, as these details can change. Enjoy your Pine Creek Trail adventure and the culinary delights of the surrounding area!